The Man Behind the Plants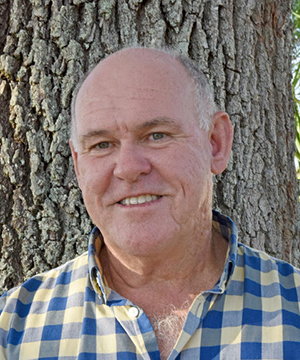 In 1977, as an eager young adult settling into a vision of work in horticulture and landscape design at Wilcox Nursery, I would hike into local park trails and woods where I would admire the beauty of native plants like Redbay, Marlberry, Wild Coffee, native ferns, wildflowers, and natural diversity.
I often wondered why the alluring plants that I would see in our wild places were not being used by home gardeners and landscape professionals.
My observations seem to belie the old adage that the 'grass is greener on the other side of the fence' as is the usual in the homogeneous landscape plant choices commonly seen from all over the world.
After collecting seed and growing some of these beautiful native plants from our 'own backyard'; I found myself not fully understanding how to market these plants that I was experimenting with at the nursery.
My increasing drive to know more about the botanical bounty in our local woods drew me to connect with the Pinellas Chapter of the Florida Native Plant Society.
The discovery of this resource and the St. Petersburg Audubon Society, allowed me to understand the connection of native plants to pollinators, songbirds, and the whole scope of wildlife that depend on and are sustained by their interrelationships.
My mentors in the Florida Native Plant Society taught me important concepts, such as what species of butterfly or songbird uses a particular species of plant along with the ecology of the plants, plant habitats, and wildlife.
This new gain in understanding of the web of life aided me to promote the native plants that I had previously struggled in promoting on their beauty alone.
I fully understand how important it is to use native plants for a healthy, dynamic garden and environment. Plants native to a location express the uniqueness of that locality; help reduce fertilizer, pesticide use, and subsequent pollution. With the mantra of the 'right plant, right place', we can reduce the need for using our diminishing precious water resources. I truly believe that people need to move away from the 'third world' concept that our natural areas as well as our own yards as habitat are expendable. We need to not see our yards from a pure vanity perspective, but allow them to reflect 'real Florida' or La Florida, land of flowers (named for our native plants and natural areas), with plants that help maintain other species including pollinators, our valuable water resources, and the delicate web of life that keeps our own species viable.
After my years in visual arts and business school with degrees from Florida State University, the University of South Florida, and various continuing education classes, as well as my upbringing in an agricultural / horticultural family, I felt my creativity was best expressed in designing more natural models for landscapes and promoting the beautiful and vital plants native to Florida.
In my pre-adult years, I developed a love of marine biology, botany, and the natural environment in southwest Florida. I served on advanced biology committees on projects developing specimen collections for a new high school biology department as well as producing a representative conchology collection of southwest Florida. Additionally, a nurturing family served me well in finding my passion in promoting and educating people about the 'Real Florida' and the relationship with the landscapes that we interact with daily in our homes and businesses.
The continual deterioration of natural areas, wildlife species decline along with ever encroaching invasive species of animals, plants and diseases that I have seen in my life time are very alarming. Please join us as a model for the new age of environmental responsibility and let us help you 'plant the real Florida'.
Bruce K. Turley
Wilcox Nursery and Landscape
Want to know more? Check out our Go Native blog.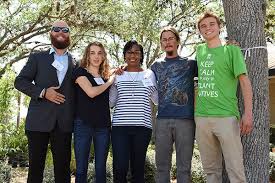 This week in Wilcox's blog post we'd like to shed a little bit of light on an amazing organization that we are proud...
read more