Our theme for 2023: The Year of the Caterpillar!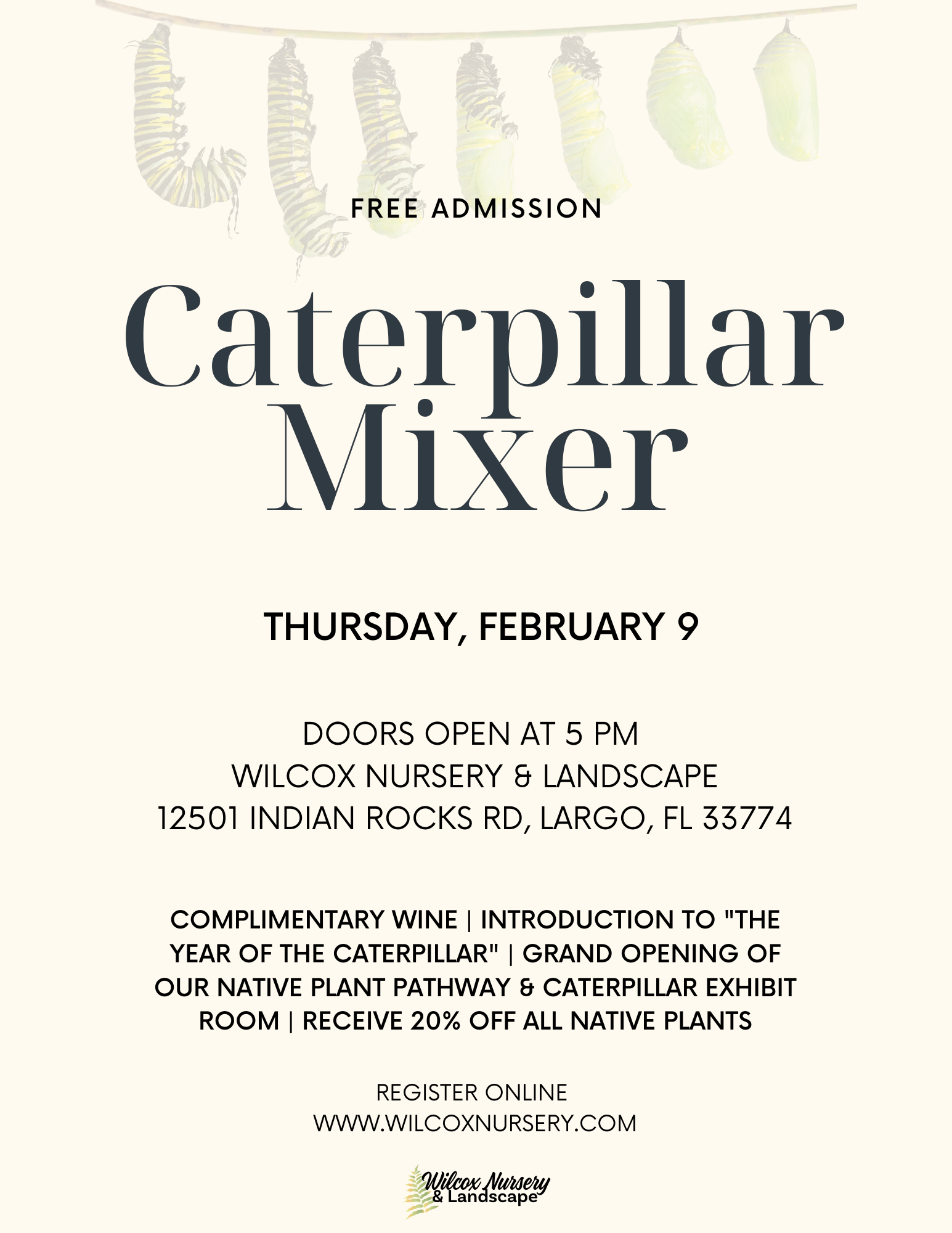 Did you know that 
Caterpillars support the foundation of healthy ecosystems? By diversifying and integrating our landscapes with caterpillar host plants we can begin to create healthy urban ecosystems that will build a more ecologically sustainable community for tomorrow.
Come join us on Thursday, February 9th for our Year of The Caterpillar Launch Event!