Visit Our Garden Center in Largo, FL
Stop by our garden center to shop a large selection of Florida native trees, palms, shrubs, wildflowers, and grasses. You will also find a great variety of garden accessories, tools, and supplies. Chat with our knowledgeable staff about your ideas, ask questions or just pass some time with a stroll through our peaceful Nursery.
Wilcox Nursery and Landscape is centrally located in Largo, FL and open 7 days a week.
Address
12051 Indian Rocks Rd, Largo, FL 33774
Garden Center Hours
Monday – Saturday: 9am – 5pm
Sunday: 9am – 4pm
Wilcox Nursery and Landscape
12051 Indian Rocks Rd,
Largo, FL 33774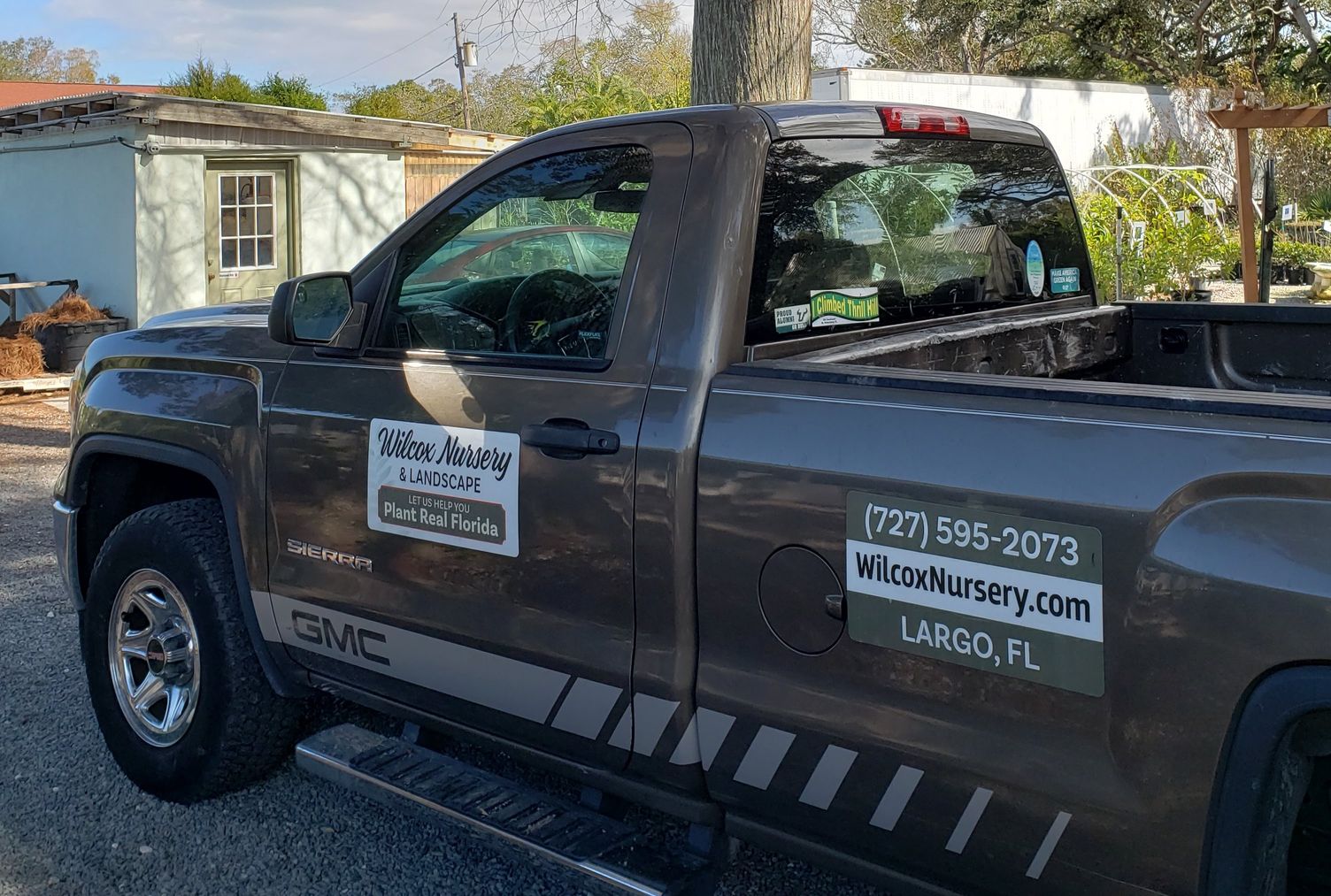 We Deliver to Your Doorstep
Whether you browse the selection at our beautiful our garden center or shop online in the comfort of your home, we'll gladly deliver plants and supplies to your location in Tampa Bay area. To find out if we deliver to your neighborhood, check out our delivery policy.
Explore Our Garden Center
Want to see what Wilcox Nursery is all about? Check out these tours of our nursery to get a feel for our plants!
You won't find a larger selection of Florida Native and Florida Friendly plants in all the Tampa Bay area.
As part of our commitment to the restoration of Florida's natural heritage, we stock a diverse selection of plants that can work in virtually any environment, from the coastal to canopy-shaded landscapes.
We will provide the expert guidance to help you select the right plants to achieve your vision, and at your level of care and upkeep so that your garden or landscape thrives.
We also carry an array of artistic pieces, pots, plant supplies, mulches, herbs, vegetables, fruit trees, and gardening tools.