Jaclyne Ingersoll, CHP
Landscape Designer
Jaclyne found interest in protecting the environment and healthy eating and wanted to do something more to help the planet. She went on to study plants and became a Certified Horticulture Professional.
After working at Wilcox Nursery for several years, she wanted to take her creative background and her love for plants to another level. Working beside their top designers she has now gone out on her own. She continues to educate herself in this field and will be a certified designer this year. She has a real eye for blending wildlife habitat, sustainability and color for an optimal residential home landscape both the homeowner and wildlife can enjoy!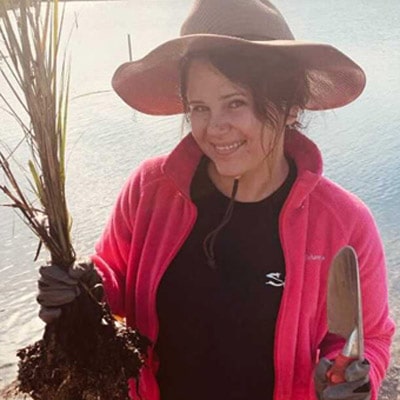 Project description: Skin Savvy Rx is a skincare business located in Tampa. They offer their clients a range of skincare needs and their goal is to make their clients feel beautiful after leaving the salon. Prior to starting their landscape journey with Jaclyne, the landscape was dominated with messy, overgrown plants that did not reflect the care that Skin Savvy provides to their customers. She knew Skin Savvy needed a 'face-lift' that would fit their spa themed business.
Another concern the owner had was maintenance;  she wanted as little maintenance as possible so she could focus more on her business. Jaclyne took a design approach to using Florida natives and Florida-friendly plants, utilizing dwarf shrubs and drought tolerant plants to keep maintenance low. Jaclyne took a creative, avant-garde approach by using different stone color and texture to give a clean, fluid look that embellished their spa theme. A water feature was added for a more 'Zen' feeling that clients could enjoy on their outside foyer as they waited to be seen.
Customers now feel welcomed and their new landscape sets the stage for what Skin Savvy can offer to its customers. ​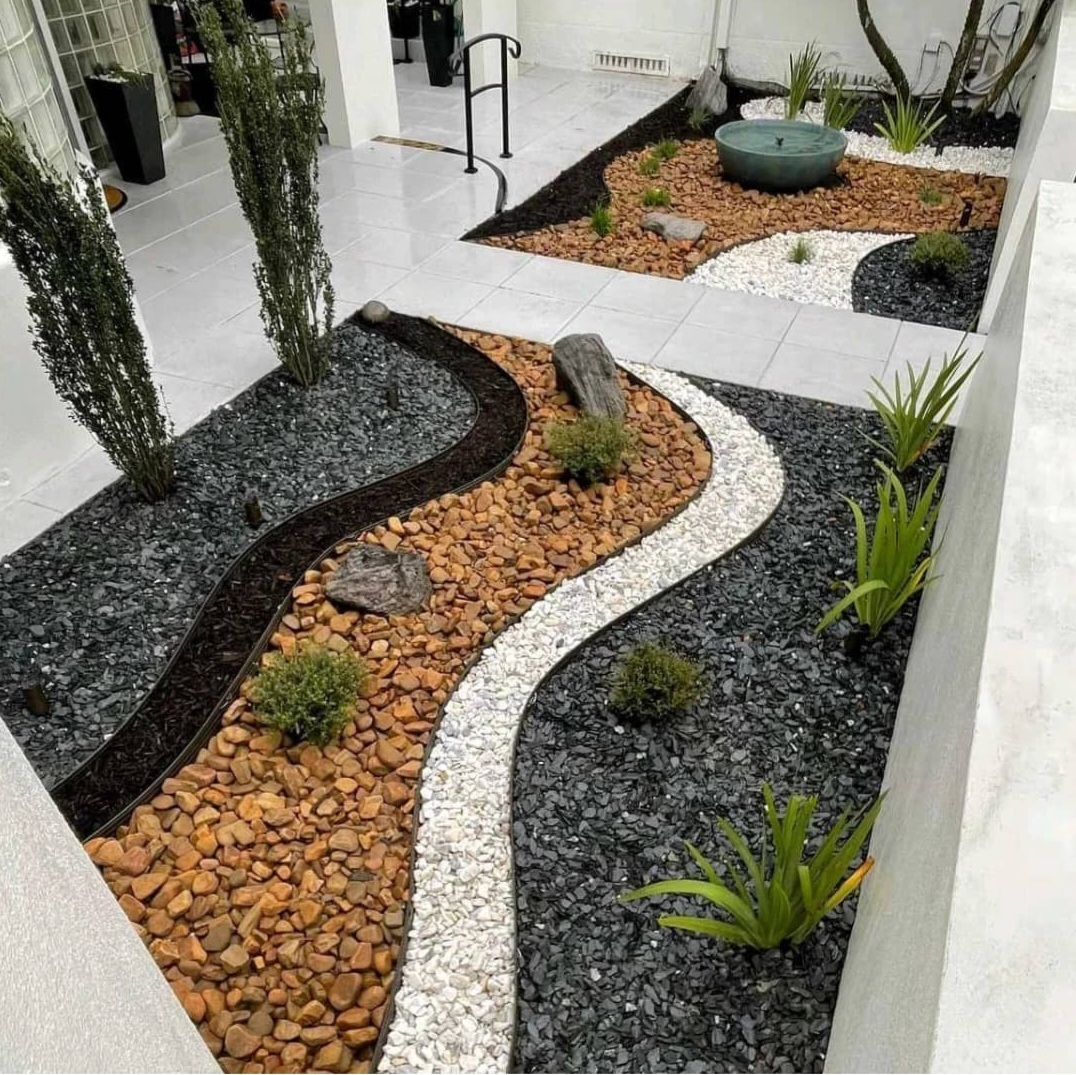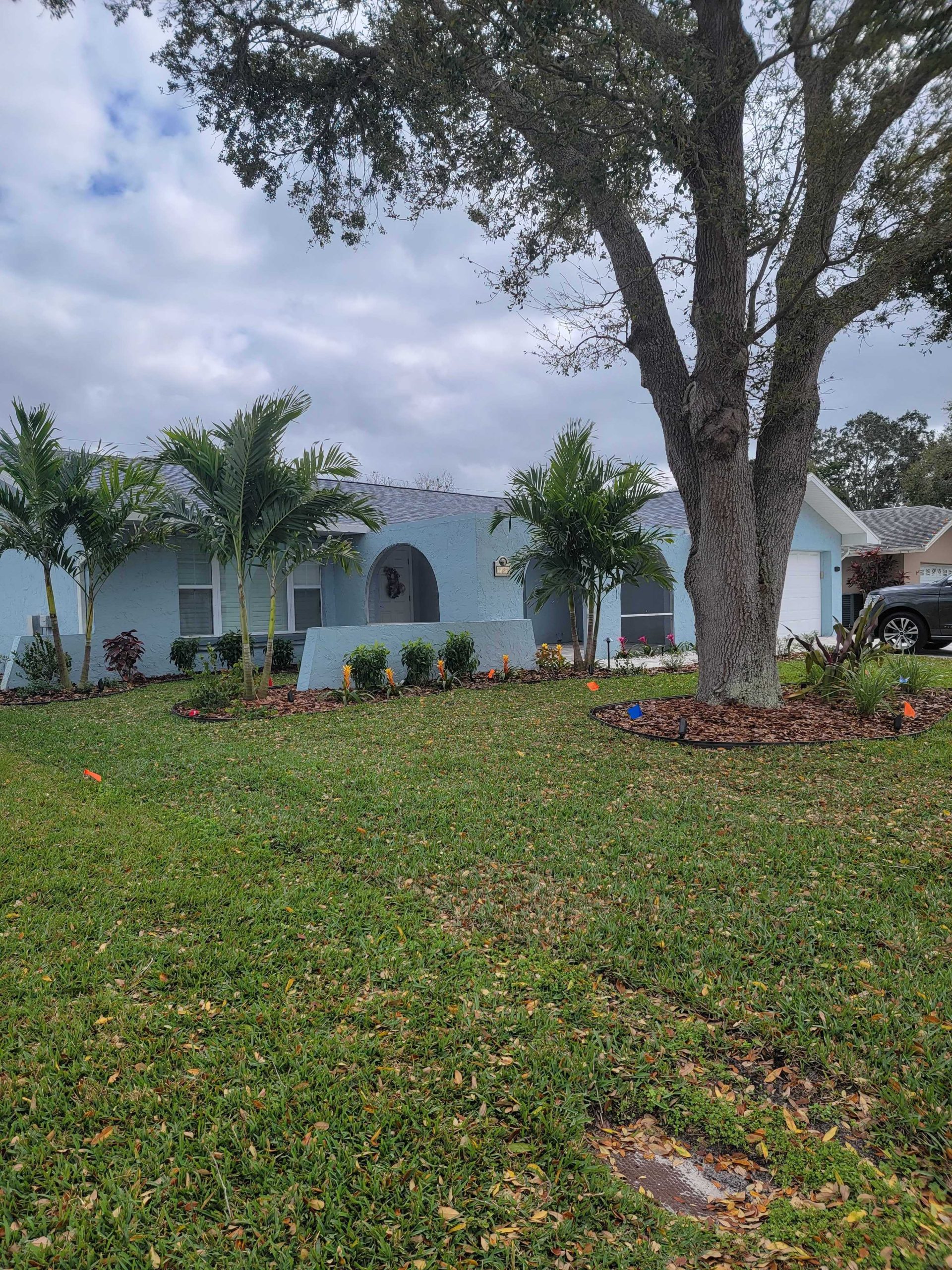 Schedule Your Consultation Today!
We will provide the expert guidance to help you select the right plants to achieve your vision and at your level of care and upkeep so that your garden or landscape thrives.
The price for a residential consultation varies based on size of the property and scope of the project, but typically start at $95. Commercial consultations are quoted based on size of the property and scope of the project, and are given by the designer before the consultation. Our designers will inform you of all fees prior to the appointment. We look forward to delivering a new sustainable landscape design that fits your needs, timeline, and budget.