Jaclyne Ingersoll, CHP
Landscape Designer
Jaclyne found interest in protecting the environment and healthy eating and wanted to do something more to help the planet. She went on to study plants and became a Certified Horticulture Professional.
After working at Wilcox Nursery for several years, she wanted to take her creative background and her love for plants to another level. Working beside their top designers she has now gone out on her own. She continues to educate herself in this field and will be a certified designer this year. She has a real eye for blending wildlife habitat, sustainability and color for an optimal residential home landscape both the homeowner and wildlife can enjoy!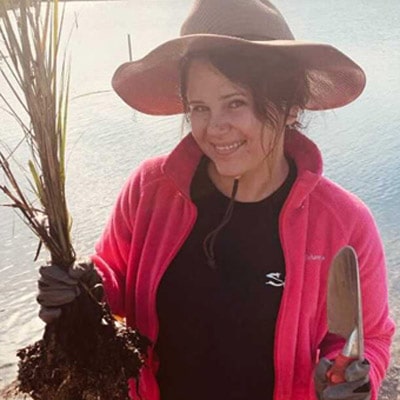 Schedule Your Consultation Today!
We will provide the expert guidance to help you select the right plants to achieve your vision and at your level of care and upkeep so that your garden or landscape thrives.
The price for a residential consultation starts at $95 and last 30 to 60 minutes. The fees depend on the size of your property. Our designers will inform you of all fees prior to the appointment. We look forward to delivering a new sustainable landscape design that fits your needs, timeline, and budget.