Shop a Diverse Selection of Florida Native Plants
In-store pickup and delivery available in Tampa Bay. Shipping not available.

For All Your Landscaping Needs
From design to installation, we'll make your sustainable landscape the talk of the town.

Visit Our Garden Center
Monday – Saturday
9:00 am – 5:00 pm
Sunday: 9:00 am – 4:00 pm

Get Inspired to Create
Browse our photo galleries and projects to find your inspiration.
Our last Caterpillar Mixer of 2023 is on Thursday, December 14th. Register Now!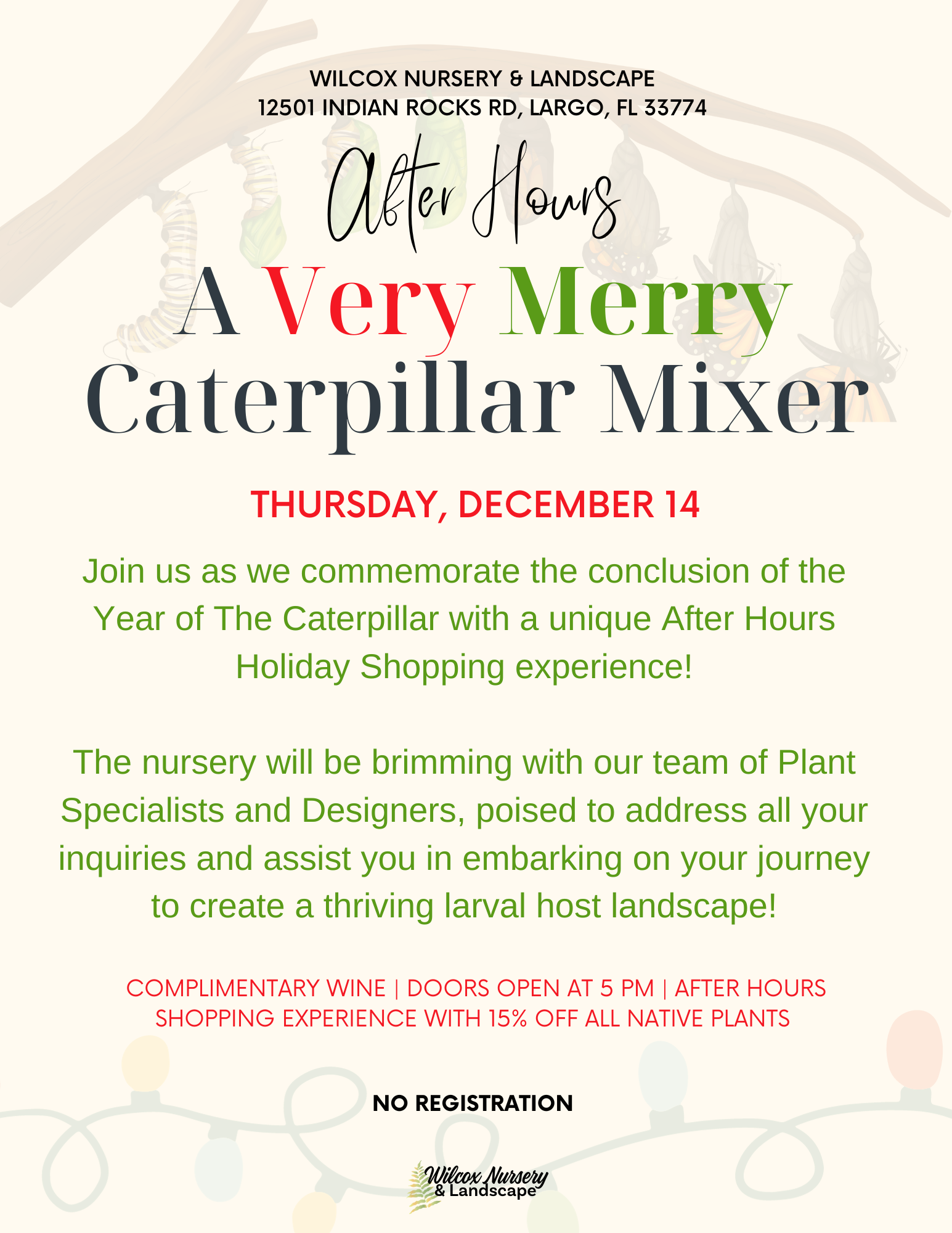 How to Plant a Plant: Installation Guide!
One of the most important techniques in landscaping is knowing how to properly install a plant. It may seem simple enough to dig a hole in the ground and stick a plant in it, but there is more to it than that. In this short video, we will look over proper planting technique so that each of your plants get installed properly so that they don't just survive, they thrive!
IMPORTANT MULCH TIP DO NOT spread your mulch up to the base of the plant; this retains moisture around the roots and will cause issues during establishment. Keep the mulch light on the root ball, and thicker on the surrounding areas.
Envision Your Own Landscape Project
Browse our project galleries for creative ideas and inspiration to help bring your landscape project to life.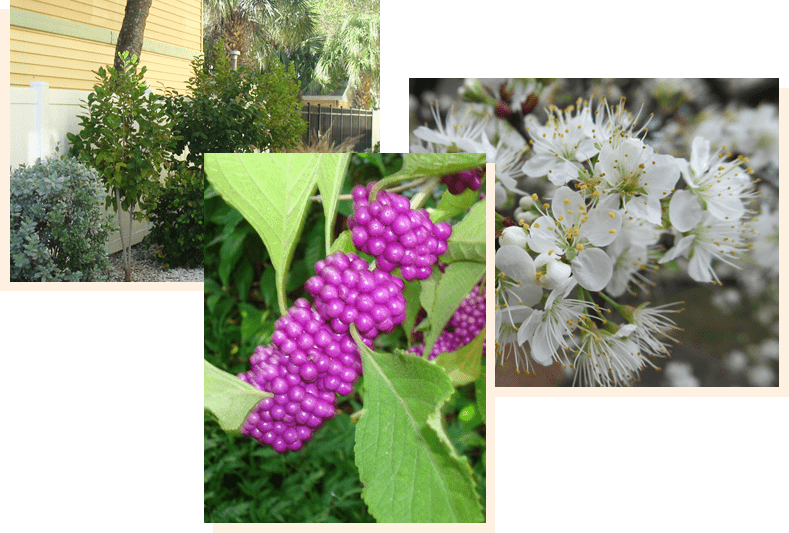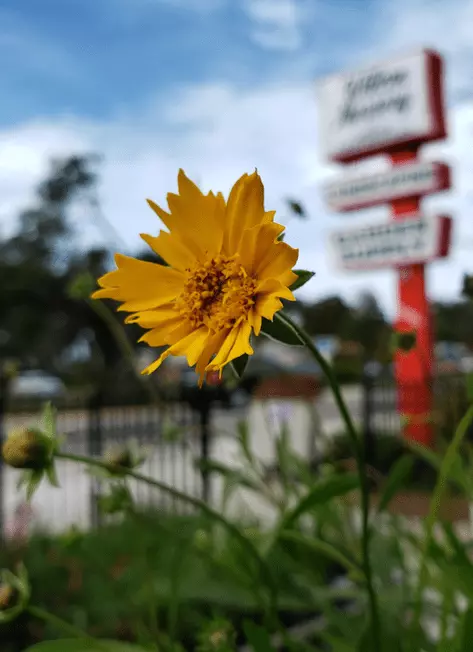 Serving Pinellas County's Community for Over 70 Years
Wilcox Nursery & Landscape was established as a family business in 1941. From the very beginning, our commitment has been to Florida, to restoring an ecologically balanced environment. We are proud members of Florida environmental organizations that share our values, including:
Florida Association of Native Nurseries
Florida Native Plant Society
Florida Exotic Pest Plant Council
Florida Wildflower Foundation
Fresh from Florida
We have held these values for over 70 years by delivering beautiful and self-sustaining plants and landscapes to residents, organizations, and communities in Tampa Bay area.
I ordered my plants ahead of time and they were ready when I arrived. Great selection of native plants. Pleasant courteous staff.
I love my FL native garden and flagstone walk. It has been a great source of pleasure during the quiet, isolated days of COVID.