Shop a Diverse Selection of Florida Native Plants
In-store pickup and delivery available in Tampa Bay.

For All Your Landscaping Needs
From design to installation, we'll make your sustainable landscape the talk of the town.

Visit Our Garden Center
Monday – Saturday
9:00 am – 5:00 pm
Sunday: 9:00 am – 4:00 pm

Get Inspired to Create
Browse our photo galleries and projects to find your inspiration.
Our theme for 2023: The Year of the Caterpillar!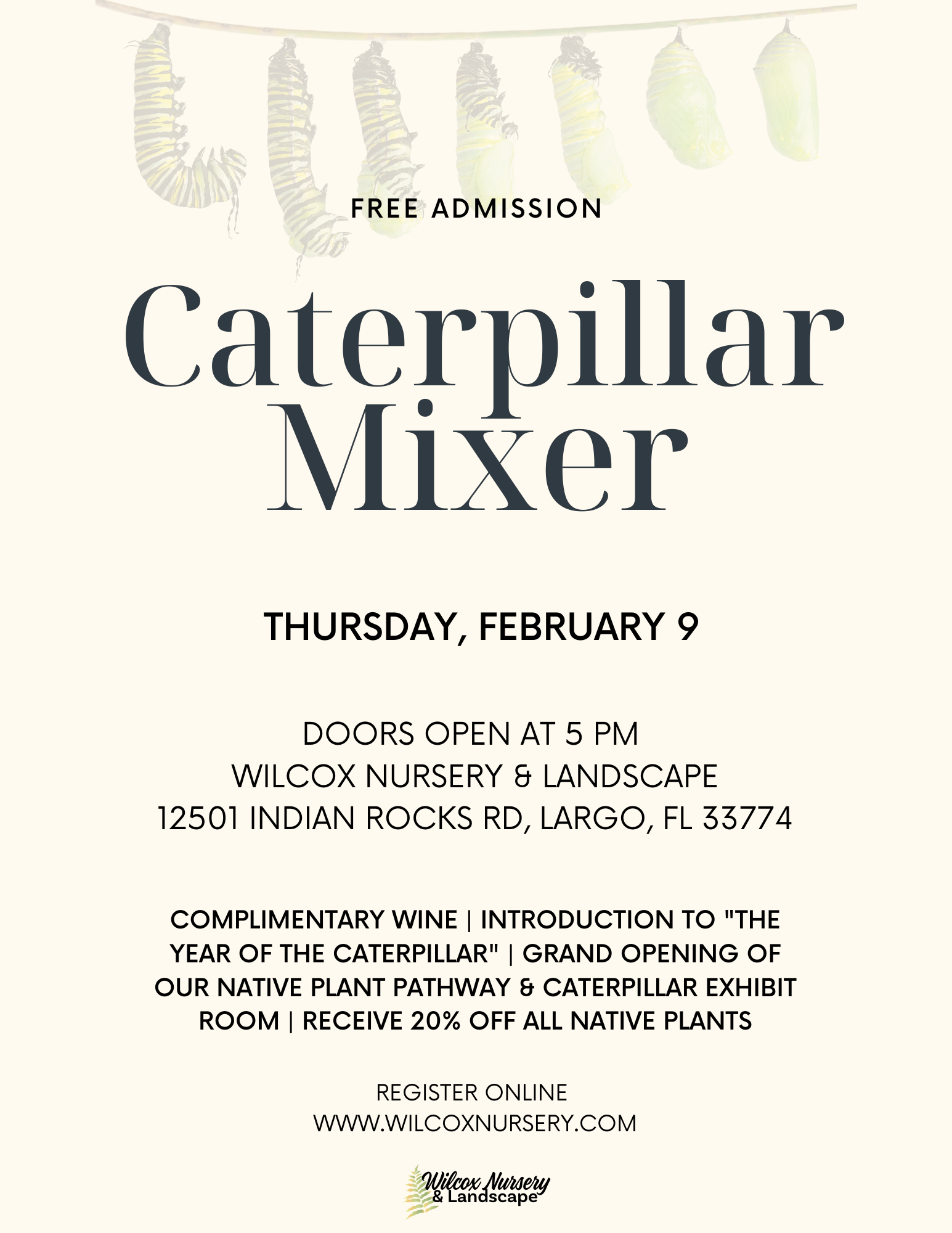 Did you know that 
Caterpillars support the foundation of healthy ecosystems? By diversifying and integrating our landscapes with caterpillar host plants we can begin to create healthy urban ecosystems that will build a more ecologically sustainable community for tomorrow.
Come join us on Thursday, February 9th for our Year of The Caterpillar Launch Event!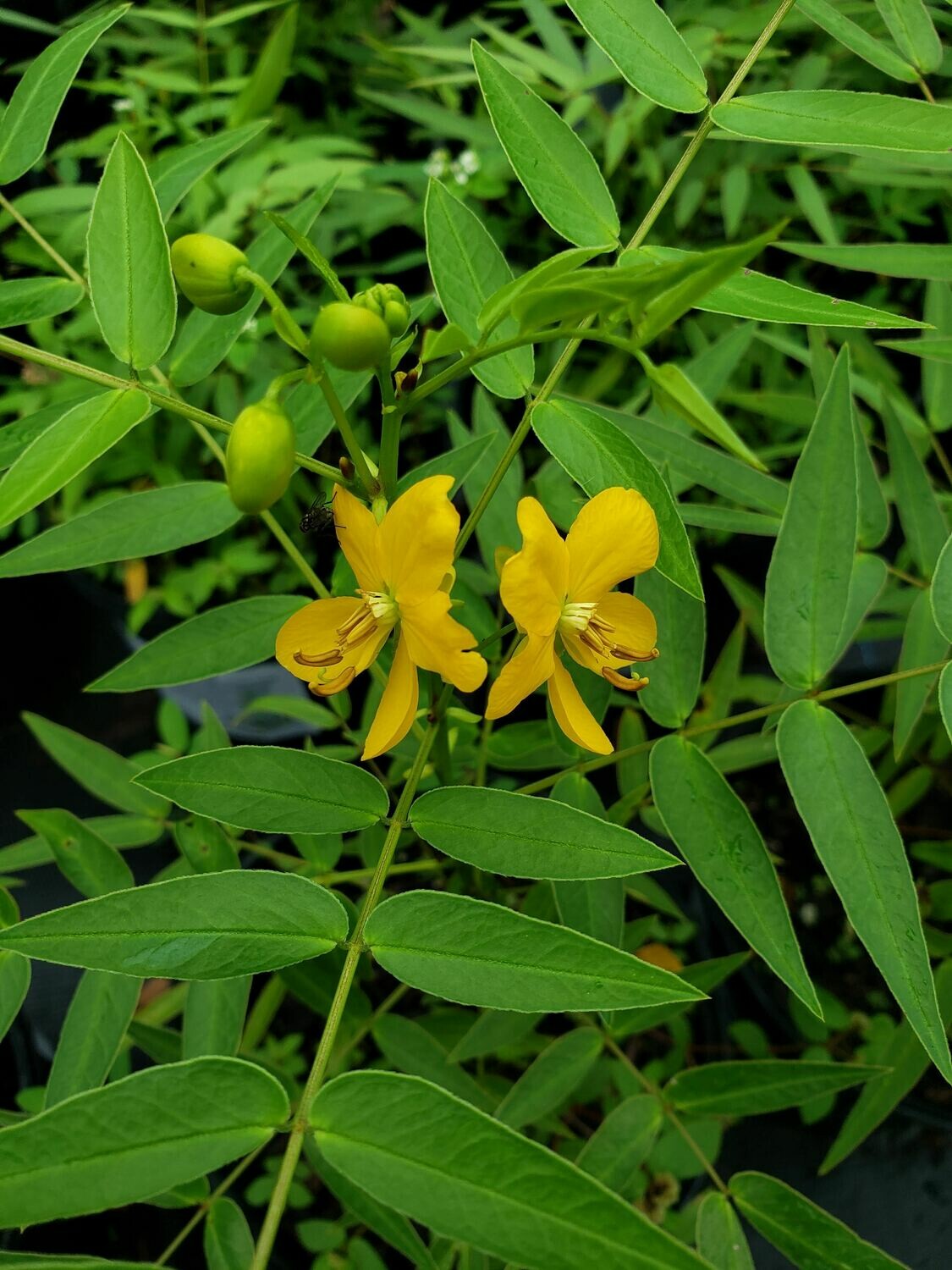 Cooking with Florida Native Plants: Episode 1
Welcome to the first episode of Cooking with Florida Native Plants! During this series, we will be looking at Florida's native species and showing you how you can incorporate them into your home cooking! There are many different benefits of native plants, and one of them is their culinary value! You'll learn about the plants from Hilary out in the garden then head into the kitchen where Davis will go through the recipe.
Envision Your Own Landscape Project
Browse our project galleries for creative ideas and inspiration to help bring your landscape project to life.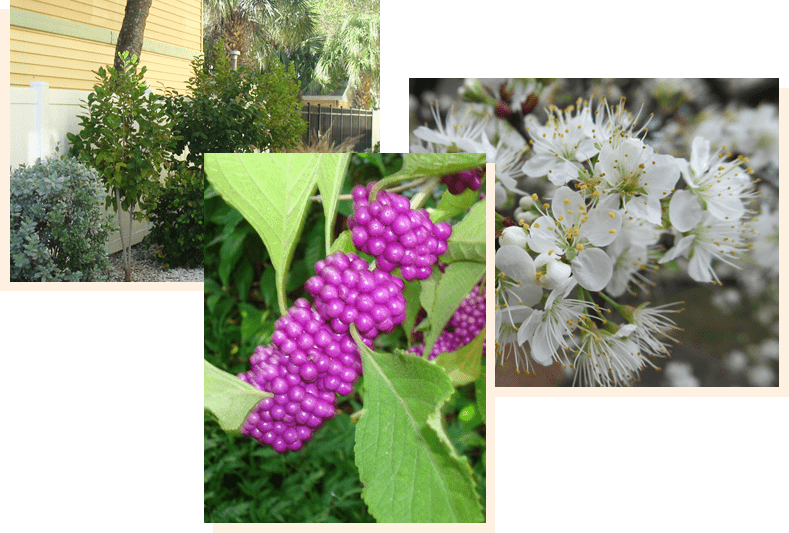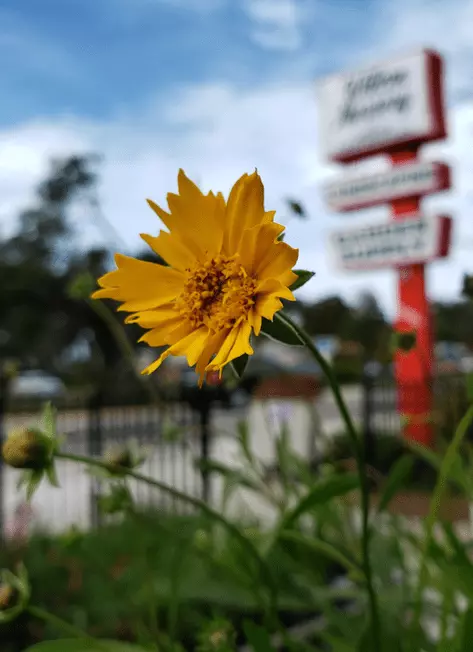 Serving Pinellas County's Community for Over 70 Years
Wilcox Nursery & Landscape was established as a family business in 1941. From the very beginning, our commitment has been to Florida, to restoring an ecologically balanced environment. We are proud members of Florida environmental organizations that share our values, including:
Florida Association of Native Nurseries
Florida Native Plant Society
Florida Exotic Pest Plant Council
Florida Wildflower Foundation
Fresh from Florida
We have held these values for over 70 years by delivering beautiful and self-sustaining plants and landscapes to residents, organizations, and communities in Tampa Bay area.
I ordered my plants ahead of time and they were ready when I arrived. Great selection of native plants. Pleasant courteous staff.
I love my FL native garden and flagstone walk. It has been a great source of pleasure during the quiet, isolated days of COVID.