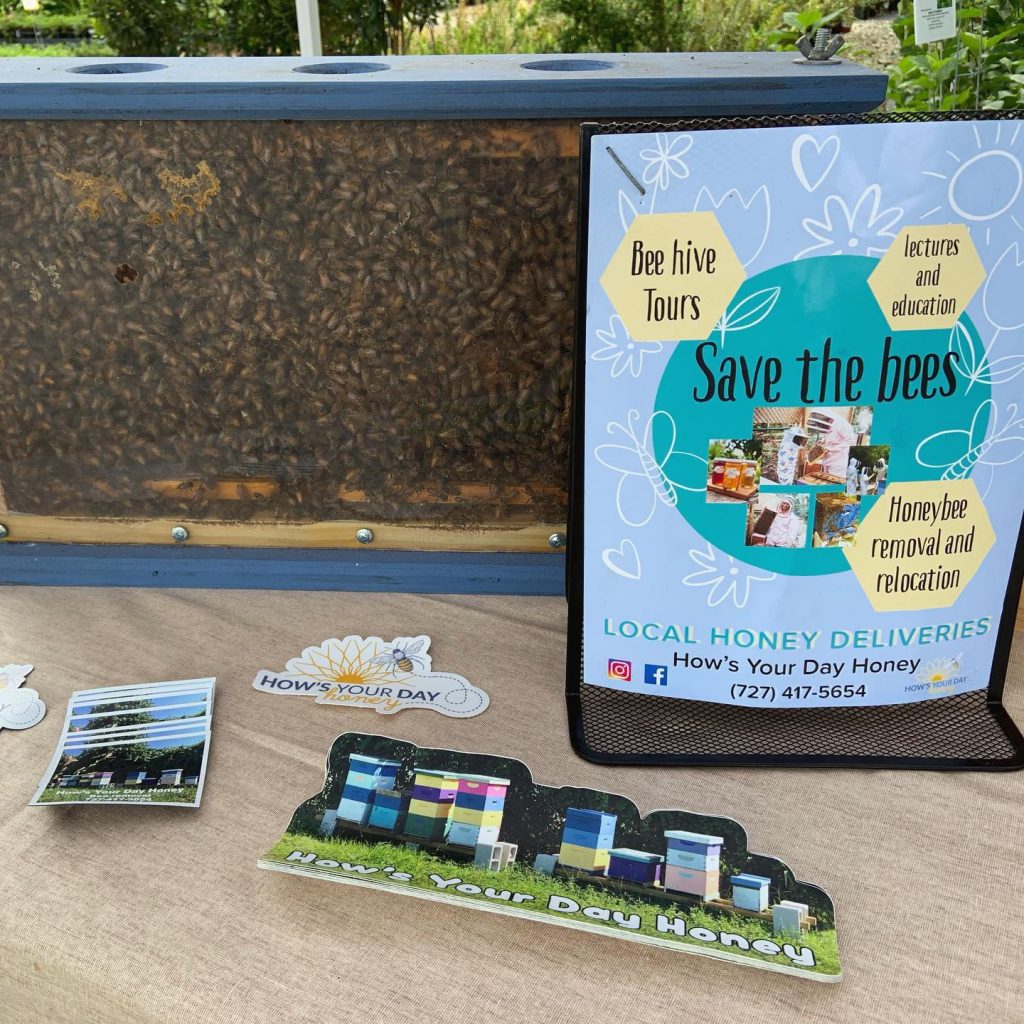 If you were lucky enough to stop by Wilcox Nursery Saturday, November 2nd you got to experience our first "Fall in Love with Natives" Fall Festival.

We were originally planning to do the festival on October 19th but as many of you experienced firsthand tropical storm Nestor put a dent in a lot of plans.

We regrouped and quickly scheduled a redo for November 2nd. We were lucky enough that most of the exhibitors and vendors that were supposed to come were able to show up again.

The weather made a turn for the best this time and we had beautiful fall crisp air for the festival.

The festival included a host of wonderful exhibitors displaying their homemade goods and crafts all influenced by respect for nature along with some of our favorite organizations looking to help the community in their own special way.

There were also informative and lively presentations starting at 10 and going all the way to the early afternoon on a host of topics and featuring Wilcox's own "building a backyard ecosystem" with Nursery production manager Stefan Babjak an office manager Davis Byrkit.

We were also pleased to host renowned pollinator expert Dr. Mimi Jenkins. Pollinators are always an important and popular topic here at the nursery.

Florida friendly landscaping director Doris Heitzman was also on hand to explain the fundamental principles of setting up a sustainable landscape and using native plants. This program is a part of the University of Florida's cooperative extension service which operates out of the Florida Botanical Gardens who were also here showing off all the wonderful things they do for the community and keeping the green space off of Walsingham Road alive and well.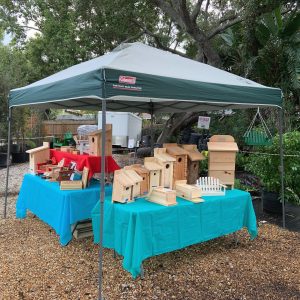 Mike and Mauri of M&M Originals were set up next to our to well-attended bird exhibits. They were in good company as they specialize in building bird and bat boxes from quality wood. It was a treat to see so many people so excited to provide habitat for the wildlife in our area. Welcoming in that wildlife instead of shutting it out is one of our foundational values.
Graciously they obliged to bring out their rescued birds from around the area!

The narrows specializes in birds of prey like screech owls great horned owls eagles and kestrels.
The Seabird Sanctuary, on the other hand, concentrates on coastal and shorebirds like seagulls pelicans turn sandpipers and many others.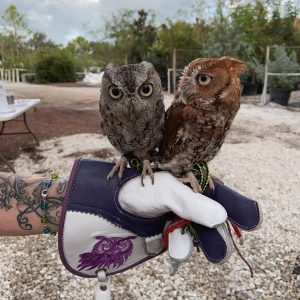 Both of these organizations should be applauded for the work they do to not only rescue these birds but educate the public on their importance.

Other organizations that were there to educate the public were the surf Rider Foundation who deal with ocean health and have recently teamed up with stone shovel owner and Wilcox designer Arnie Rutkus to implement roadside Gardens that promote water health.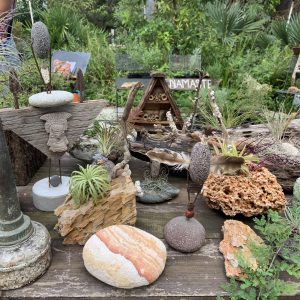 Stoneshovel is a unique mix of artistry, crafts, quality landscape design, and native plants, and their setup under our tree canopy was gorgeous!

Our stalwart native plant educators enthusiasts and conservationist the Florida Native Plant Society were also on hand to bring people into one of the most important organizations in the state when it comes to the future of a sustainable and natural Florida.

Friends of Tampa Bay National Wildlife Refuges was spreading the word about conservation and education about the unique wildlife refuges we have right here in the Tampa Bay area. They were selling unique sustainable crafts to raise money and had plenty of educational materials for the public.

Rounding out all the exhibits and vendors was our first ask the arborist booth run by certified arborist Eric knobs from O'Neil's Tree service. We at Wilcox spend a lot of time referring folks to many different small businesses throughout the area and this is one of our favorites so it was great to have him out as a resource this year.
With so many wonderful and relevant organizations working with us and being overall great stewards of the environment we plan on highlighting each and every one of them in the coming months as "Friends of Wilcox."
We thank everyone that made this event possible and after we look forward to our next one!