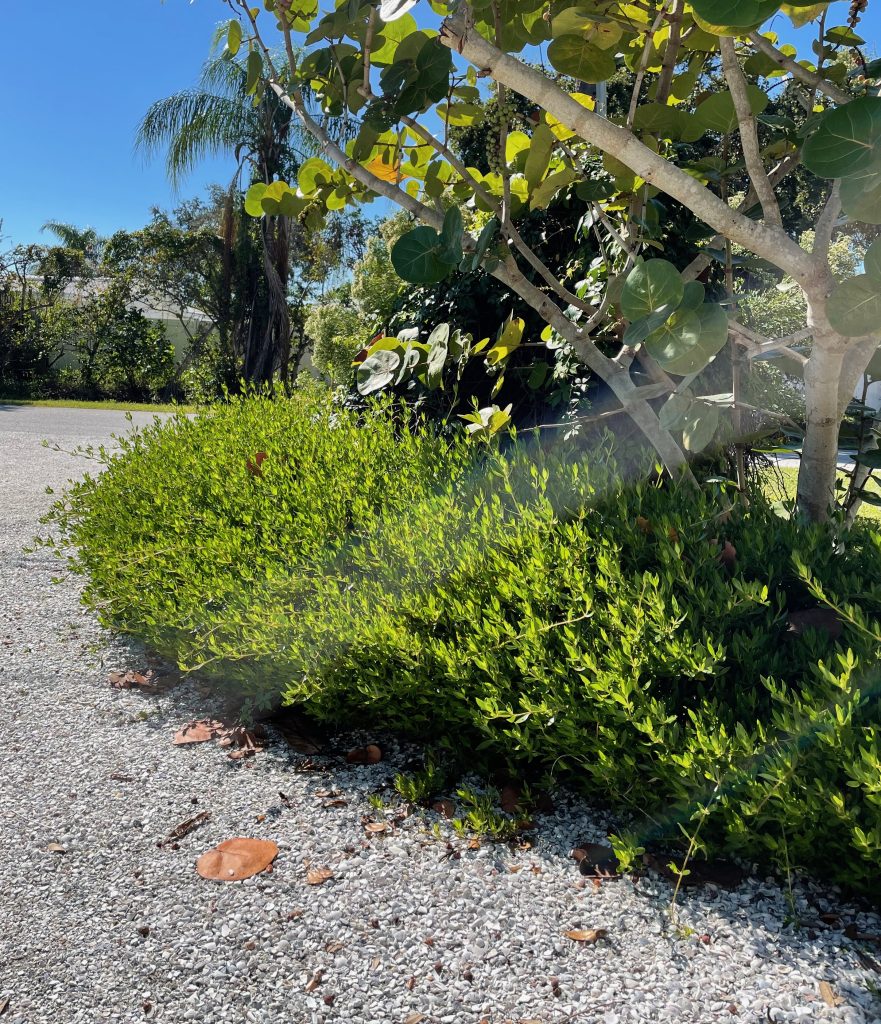 Beach Creeper
Ernodia littoralis
Beach Creeper, Golden Beach Creeper, Golden Creeper, Beach-Creeper
Shop Here
Golden Beach Creeper should be a favorite addition to any Central or South Florida coastal landscape. Naturally occurring in the dune systems or just behind, they are well adapted to dry, sandy soils and small amounts of shade.
The beautiful tube shaped flowers will attract virtually all pollinators. The bees can be heard buzzing through the foliage from several feet away, letting you know the flowers are hard at work. 
The yellow to orange fruit will appear after the blooms that are a delicacy to small birds. Because of the dense and arching growth habit, birds enjoy hopping through the dense growth to feed and take shelter. Plant under small trees to reap the benefits of a truly bird friendly planting.
PLEASE NOTE, the Beach Creeper can take some time to fill in, so have the expectation of patience when planting these in the garden.
Plant Specifications
Florida Native:

YES!

Florida Hardiness Zone:

10A-11

Light:

Full sun to partial shade

Soil:

Somewhat moist to very long, very dry periods. Lime rock and sandy soils. Adaptable to a wide pH range.

Size:

2-3 feet tall by 2-3 feet wide

Flower:

Tubular white, orange, pink, red blooms

Fruit:

Yellow

Salt tolerance:

Tolerant of occasional saltwater inundation, moderate tolerance for salt spray.

Landscape form:

Spreading shrub or tall groundcover

Phenology:

Evergreen, long lived perennial

Wildlife Factor:

The fruit provides an excellent source of food for birds. Flowers attract butterflies and other pollinators.

Ecotype:

Coastal areas of central and south Florida to include the dune system

Availability:

Readily available in most native plant retail nurseries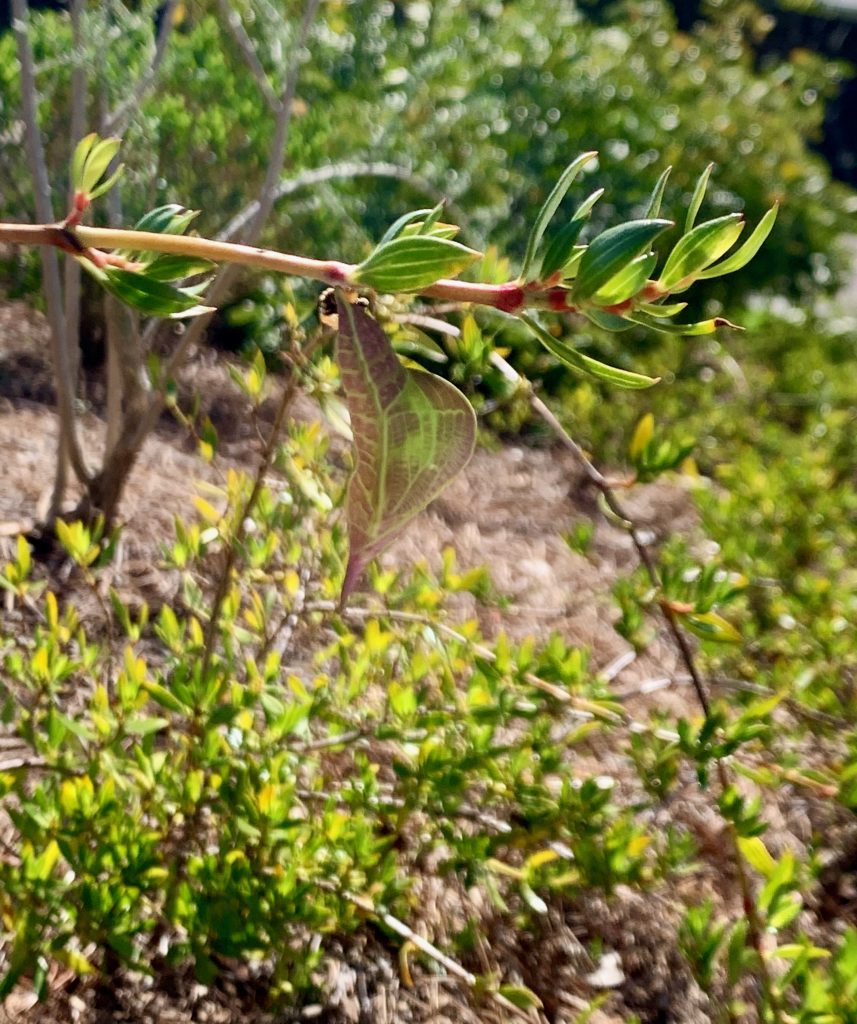 Landscape Use
The Beach Creeper will be one of your most versatile plants in sunny or mostly sunny landscapes. Although registered as a shrub, it acts similarly to a groundcover which makes it suitable to fill in and connect portions of the landscape in beautiful waves and shapes.
Plant in masses along the forward most layer of the landscape or group below a Palm Tree for the most interesting looks to provide dramatic differences in scale.
Because Beach Creeper will tolerate heavy pruning, shaping and forming will allow it to fit the most formal and manicured of landscapes without sacrificing its wildlife and environmental benefits. It would make a great substitute for non-native species such as boxwood, indian hawthorn, and natal plum.
Establishment and Care
When planted in the right soil and lighting conditions, the Beach Creeper will establish quickly. Usually after 2-3 months of a routine watering schedule, the Beach Creeper will thrive on natural rain events. After about a year, they will even thrive through long droughts.
Beach Creeper will not require pruning to perform or look its best. However, it will tolerate very hard and frequent pruning for more formal landscapes.
Fertilizer is usually not necessary, especially a year after planting.
Companion Plants
Coontie
Saw Palmetto
Sea Oat
Cabbage Palm
Florida Thatch Palm
Dune Sunflower
Blanket Flower
Muhly Grass
Sea Grape
Horizontal Cocoplum
Sea Purslane
9- This plant will work for most! If you're looking for a plant that won't demand much, then pick this one!