Tropical Sage
Salvia coccinea
Tropical sage, scarlet sage, salvia
Shop Here
Whether you're looking to introduce your first wildflower to your landscape, or searching for a colorful spike to introduce to an existing garden, Tropical Sage is sure to make an impact.
Blooming nearly year round and tolerant of heavy pruning to push new growth quickly, tropical sage provides color and texture to the garden that provides interest in every season in South Florida hardiness zones.
This one is available in red, pink, or white flowers borne on a flower spike that extends above the foliage. Flower spikes can be up to a foot long!
Gardener beware, as with most Florida wildflowers, tropical sage easily reseeds in the landscape which should be considered when planting. This does ensure an endless supply of fresh new plants, though!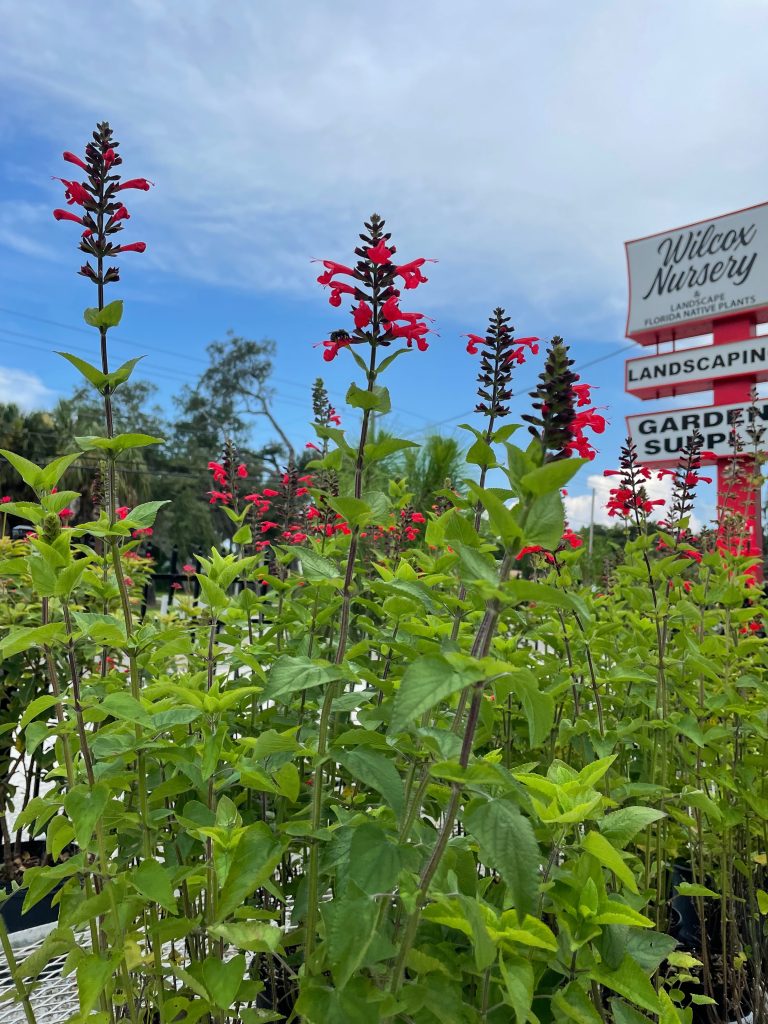 Plant Specifications
Florida Native:

YES!

Florida Hardiness Zone:

8A-11

Light:

Full sun, partial shade

Soil:

Well drained, preferring somewhat moist but no flooding to dry soil. Adaptable to a wide range of soil pH.

Size:

Can reach 6 feet if left untouched, looks its best maintained at 2-3 feet, and is narrow at about 1 foot wide.

Flower:

Red, pink, white spike, year round in warmer winters.

Fruit:

Brown

Salt tolerance:

Moderately salt spray tolerant, not tolerant of inundation.

Landscape form:

Medium sized wildflower

Phenology:

Annual or short-lived perennial. Self seeds.

Wildlife Factor:

Attracts migrating hummingbirds. Attracts butterflies, bees and other pollinators. Small birds such as warblers and nut-hatches enjoy the seeds.

Ecotype:

Dry and distrubed sites, shell mounds, calcareous bluffs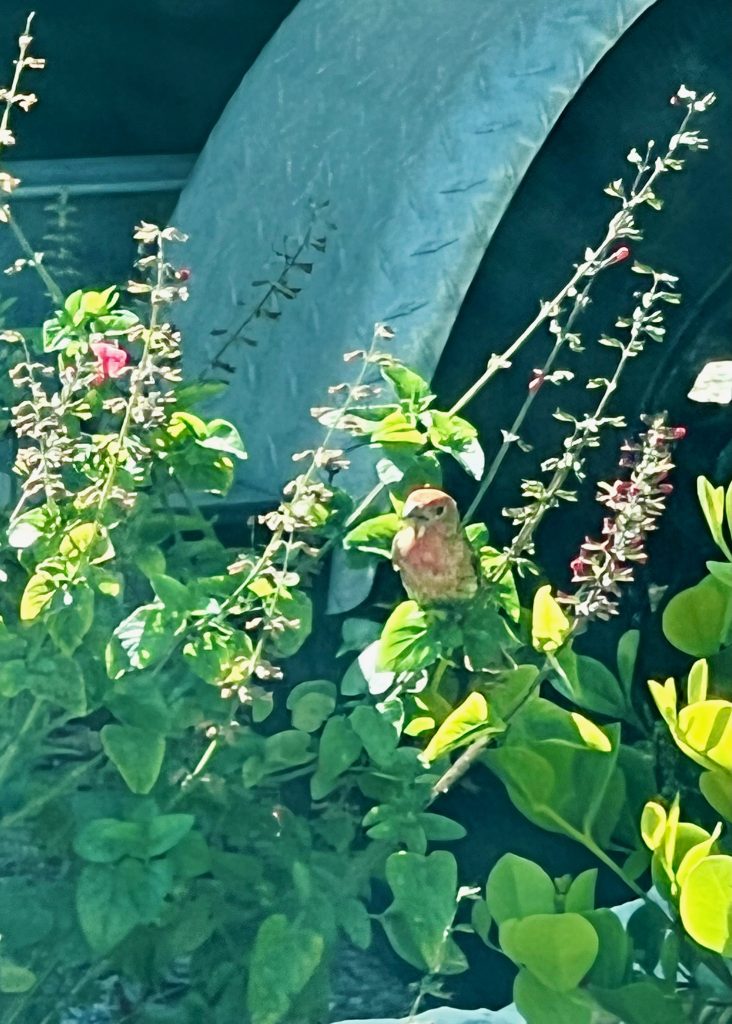 Landscape Use
The tropical sage makes a great addition to both native and non-native landscapes. Its continuous colorful blooms allows it to mix well in both settings, and its new growth, a vibrant green, fits well even in a more exotic plant palette.
Tropical sage can be planted as a stand alone specimen to introduce a flower spike to an area of greenery. Add it to a pot at an entry or around the pool accompanied by low growing and weeping material to create a dramatic effect that is sure to "wow!"
When planted in masses, arch around a focal point or mix in with native grasses. When looking for a cottage style or wildflower garden, mix the three colors together to capture as much diversity as possible. 
Because it can tolerate partial shade settings, the Tropical Sage is the perfect wildflower to bring color to areas that may be more difficult to do so. Great for pollinator gardens, butterfly gardens, formal and contemporary gardens, container gardens, and partial shade settings.
Establishment and Care
This one can be on the moderate to high range of maintenance requirements, needing more of a "gardener's touch." Tropical sage benefits from one-third to two-thirds cut backs three to four times per year. This will keep them attractive and from developing a leggy appearance. 
Prune away expired flowers as frequently as you wish to keep blooms going and reduce reseeding in the landscape, or leave the seed heads to invite the small birds that will feed on the seeds.
Establishment with this one is relatively quick. Usually after 2-3 months, the Tropical Sage can thrive on its own, except for in severe droughts. Water as needed when leaves are noticeably wilted in the mornings or crispy in the afternoons.
There are no major pests or diseases to worry about with this one.
Companion Plants
Coontie
Dune Sunflower
Blanket Flower
Bee Balm
Muhly Grass
Elliott's Lovegrass
Golden Beach Creeper
Yellow Top
Gray Leaf
8- This plant has good roots! Planting this one can be relatively challenge free in most locations, but too wet and the plant could be doomed.